Power through your workout.
In 2012 Reebok, a global athletic footwear and apparel company, partnered with Spotify and Hydric to launch Reebok FitList. Reebok Fitlist was one of Spotify's first major branded marketing campaigns in the United States.
Reebok wanted to build an application that allowed users to create customizable playlists for their workouts. The playlists parameters needed to be based on the activity the user was doing, the intensity they wanted to train at, and the length of time they were planning to workout - anywhere from 5 to 60 minutes.
The app was designed to live within the App Finder tab of the Spotify Desktop, a feature that's no longer available. App Finder housed a selection of Spotify-integrated apps from only a handful of developers. As one of the few development studios with the expertise and access to Spotify App Finder, Hydric were perfectly positioned to create and service Reebok Fitlist.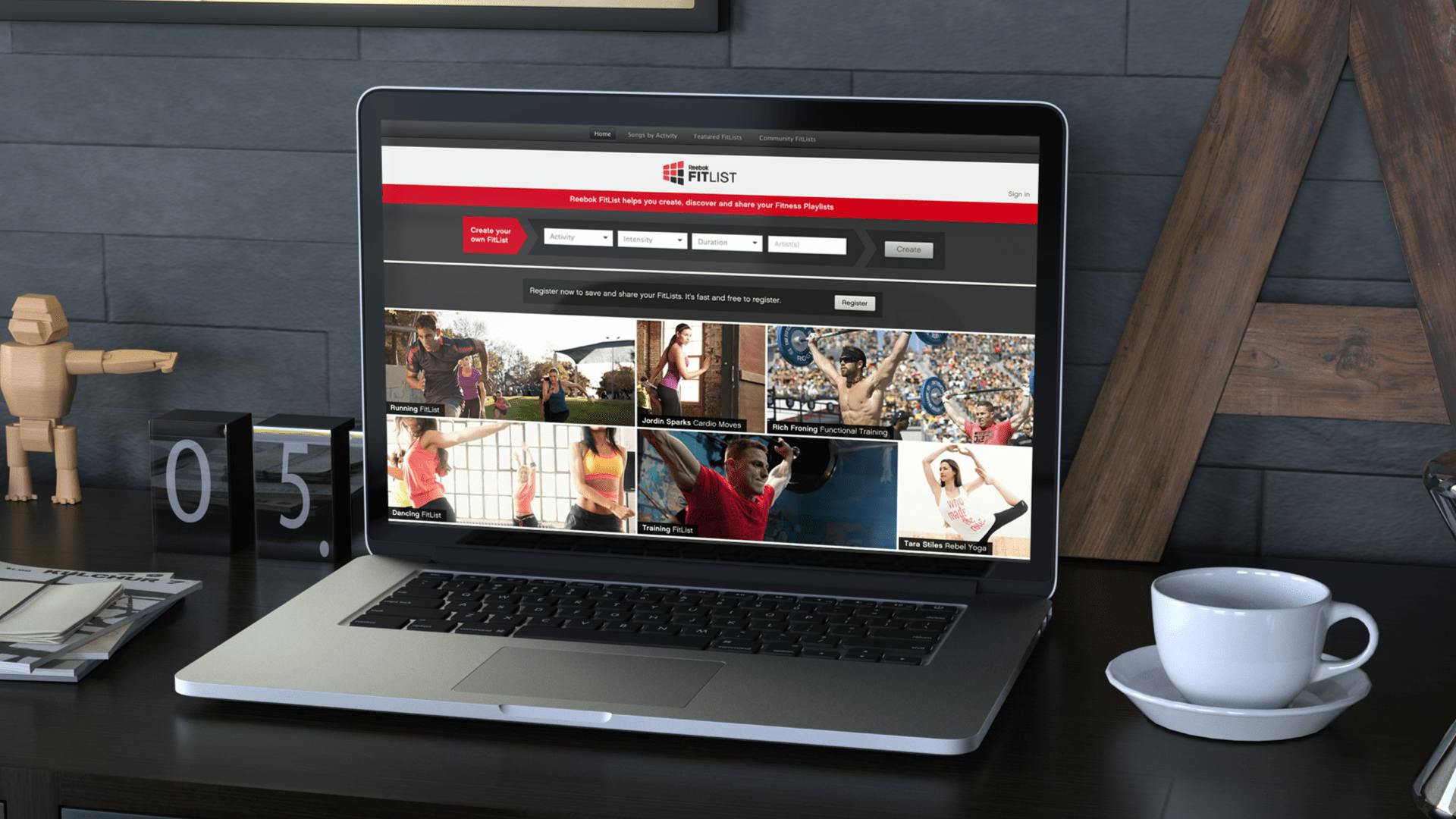 In order to deliver this experience, Hydric leveraged the third-party 'EchoNest' API, at this point not yet acquired by Spotify, to produce recommendations based on artists and genres that suit the individual user's tastes. These recommendations then married to the workout type selected to ensure the beats per minute and energy levels of each track match, creating the perfect playlist for any workout. Workout options included 'Running', 'Training', 'Dancing' and 'Yoga'.
Users were also able to export their customized playlist to the Spotify app so they could use it wherever they trained. They could also browse and subscribe to celebrity FitList playlists created by the likes of Eli Manning, Rich Froning and Jordin Sparkes. In addition, users were able to interact through community-sourced playlists, suggesting and upvoting tracks that suited particular workouts.
The Reebok Fitlist campaign was incredibly successful. It was downloaded more than 150,000 times with 365,000 visits contributing to with over 1 million page views. Fitlist was featured on FastCompany, Trendhunter and Mashable, as well as in Women's Fitness Magazine (US), Men's Fitness (ES) and Contagious Magazine (UK).