Discover the future of Australian music.
Taking pride of place as Australia's premier new music festival and conference, BIGSOUND has become a mecca for upcoming artists, forward-thinking professionals and industry leaders seeking the next big thing in music.
QMusic, the founder and host of BIGSOUND since 2002, approached Hydric with a vision to elevate the event's app that's released for Android and iOS each year.
Collaborating with Bigfish.tv, the digital agency in charge of BIGSOUND's design, branding and website, we used a combination of APIs and webview to leverage vital information directly from Bigfish. Doing so meant that any updates to the Bigfish.tv CMS were instantly reflected in the app. However, with the cutover to live festival data scheduled for the same day as the app launch, we had to ensure we could rapidly respond to any unexpected bugs. Developing in React Native allowed us to leverage CodePush, and instantly push fixes straight to users' devices, without the need to re-submit to the Play and App Store each time.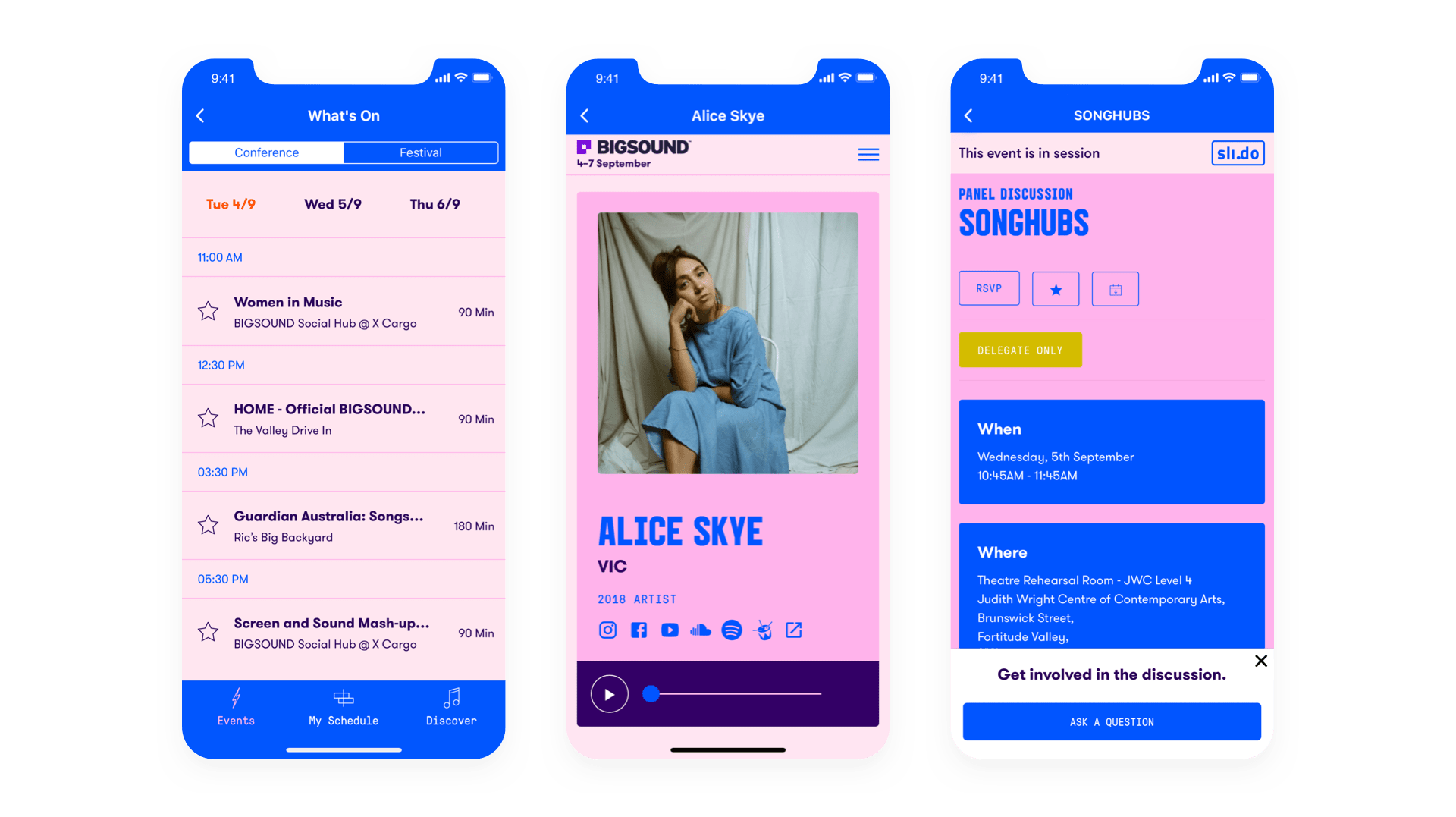 Beyond this core functionality, we wanted to promote upcoming artists on the BIGSOUND lineup. By implementing a Spotify integration, users could connect their Spotify account to generate a personalised BIGSOUND playlist inspired by their unique listening history. With the integration accessible to all app users, it also helped sway those still on the fence about buying a festival ticket.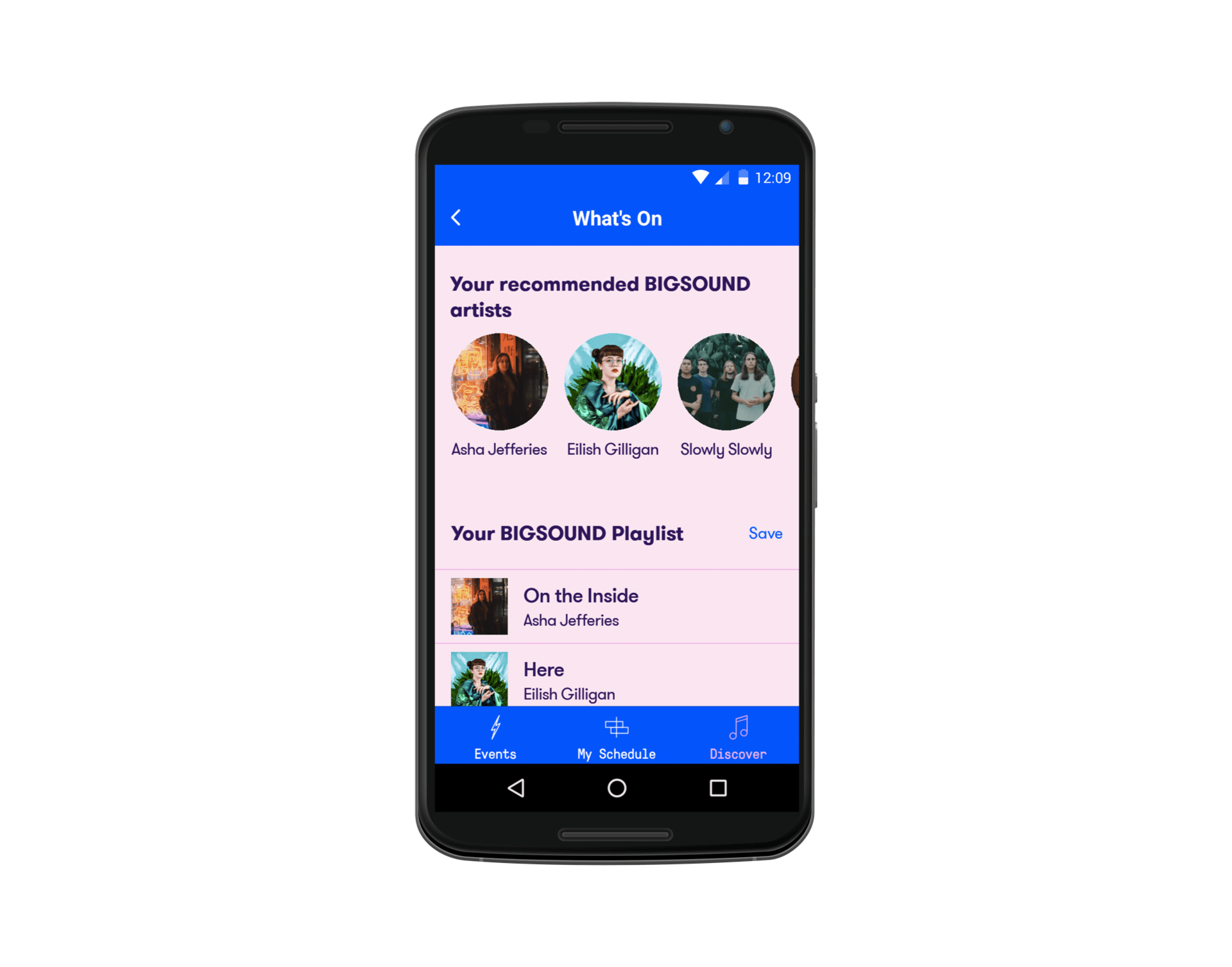 A challenge unique to the conference side of the app was how to facilitate networking among delegates. With the ability to connect with other delegates already enabled through the BIGSOUND delegate web portal, we took inspiration from networking apps like Shapr and Ripple to create a swipe-to-connect feature that leveraged the Bigfish recommender API.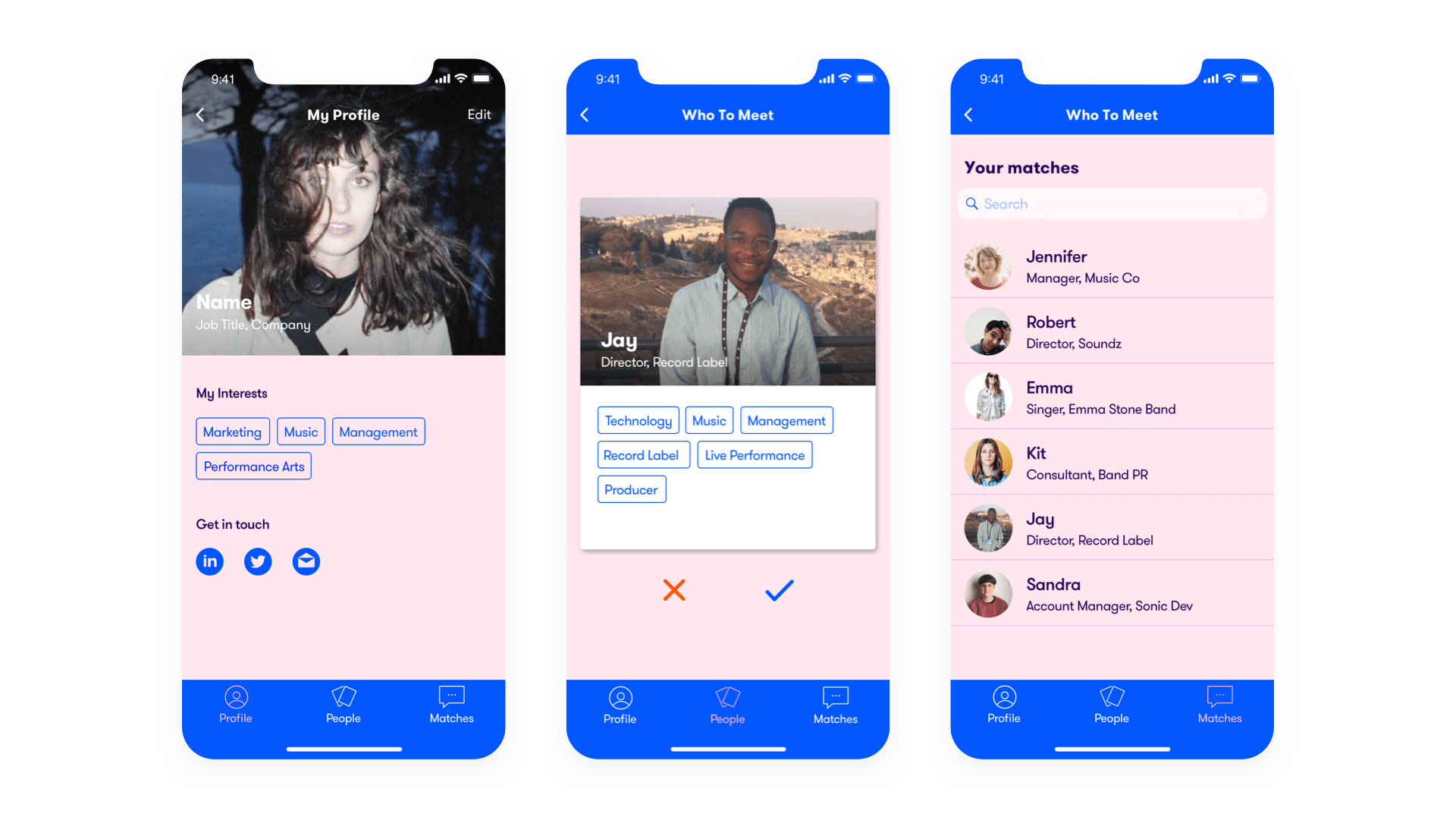 The final step in making the app a vital piece of kit during the conference, was integrating Sli.do. Sli.do allows conference audiences to ask questions, respond to polls and upvote other attendees' responses, with results displayed in real-time. For BIGSOUND, we enabled a deep integration that allowed users to access the Sli.do platform through the in-app schedule, landing them directly in the conversation taking place at their session.
In the lead up to the festival, the BIGSOUND app for Android and iOS was downloaded thousands of times, with thousands more user sessions generated during the festival.