New Music, Made Simple
BACKGROUND
Amadeus Code is an artificial intelligence-powered songwriting assistant, designed to inspire musicians and songwriters by generating the foundations of unique songs. With the AI music generation technology already developed, Hydric were engaged to make an intuitive iOS application that placed this inspiration directly in the hands of its users. 
GOAL
To create an interface that allowed songwriters to easily generate and customize unlimited AI "song sketches", as well as access generated tracks shared by the online Amadeus community.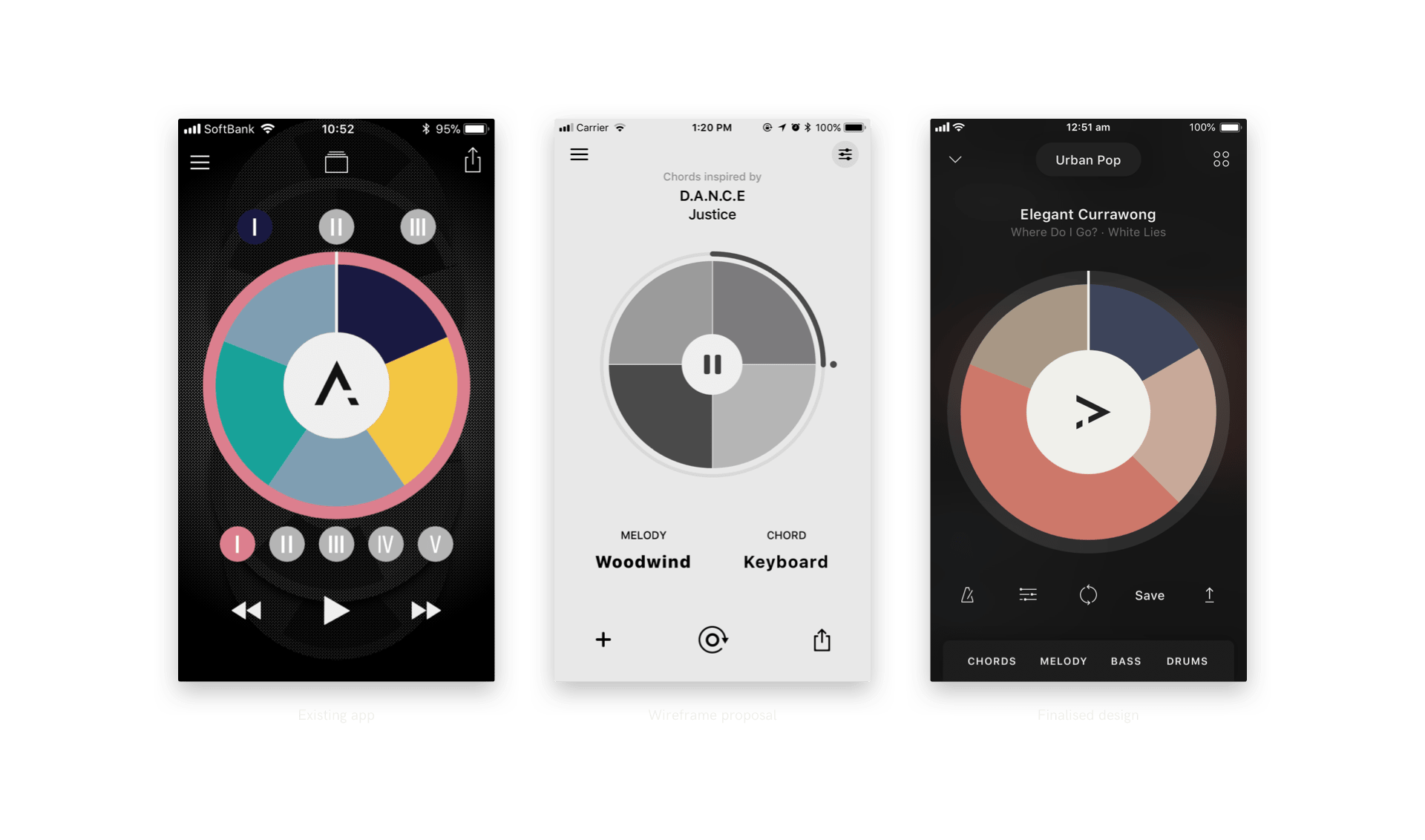 SOLUTION
We created an immersive consumer-facing product that combined applied music theory with AI integration. Designed for musicians and songwriters of all levels, the app leverages extensive multi-voice MIDI sequencing and AI generation technology, whilst retaining an accessible interface for the everyday user. 
To support the song generation, users can pick from a variety of "beat" types to define their session with the Amadeus AI, or choose a specific song to inspire the AI. Further customization lies in the ability to edit the BPM, instruments used and finer details such as note length and qualities like 'Familiarity'. 
The app is also packed with tutorials and tooltips to ensure songwriters get the most out of their new AI assistant. 
We also integrated Algolia-powered search and track-similarity browse features to fine tune the hunt for inspiration to the tastes, moods and preferred genres of users. 
An ongoing collaboration, Hydric maintains the app to ensure users can continue to enjoy Amadeus Code's AI technology.